As if a vacation to Cuba didn't seem tempting enough already, now there's no justifying not booking a flight as soon as possible. The island nation has just passed a law which will force the world famous musical ensemble to follow all tourists to the island and serenade them for a minimum of 24 hours. The law was passed in an effort to boost tourism revenue to the Caribbean nation, and to improve its image abroad.
According to government spokesman Jorge Gonzalez Allende "Cuba is today, for many people, associated with the ridiculous stories of sonic weapons making people deaf. We do not want this image plaguing our dear republic, so we have decided to pass this law which we adamantly believe will show Cuba in a brand new light to the world." The new law will come into effect by September of this year.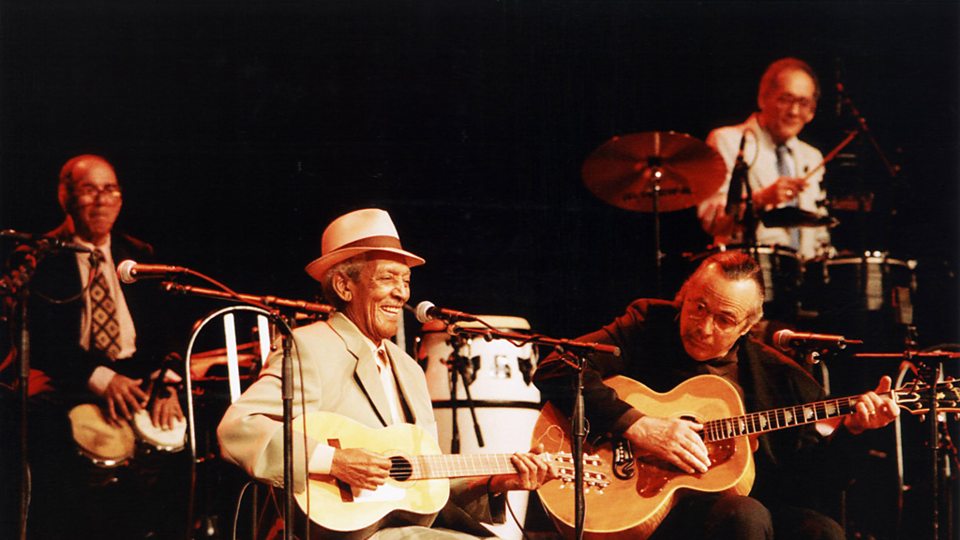 "For those worried about the health of many of the elderly members of our treasured ensemble, they may rest their concerns. A highly trained team will be on standby to hydrate and hand feed the musicians, or perform CPR as needed. It is the burning desire of the Buena Vista Social Club to perform for all who visit our country, and it is the desire of all those who visit our country to hear their performance, even in their sleep. May they dream of Chan Chan." In a little bonus, Cuban authorities may also be planning to add an animatronic of the late Compay Segundo to the BVSC lineup.